GETTING TO KNOW OUR CEO – DAVID PAGE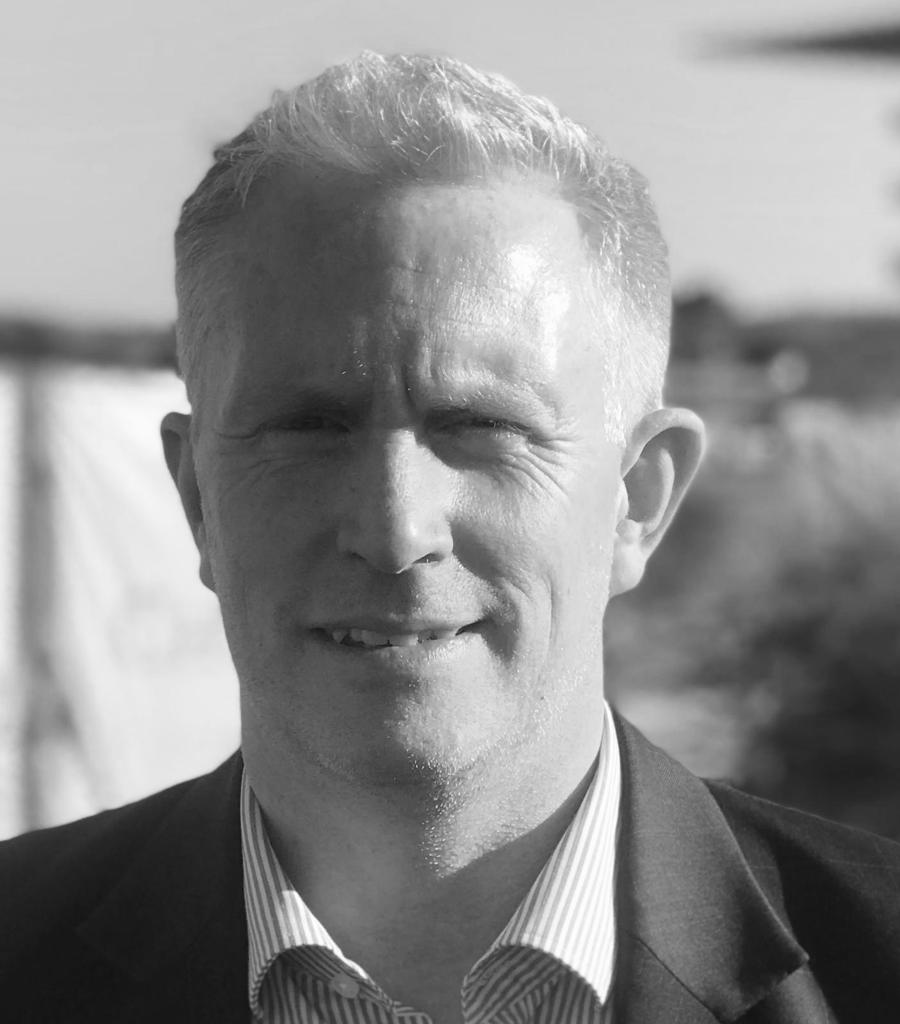 WHAT INSPIRED YOU TO CREATE THE COMPANY AS IT IS KNOWN TODAY?
"This is a completely new, evolving, growing industry. It's the next generation of entrepreneurs that are building their business. But they need the same type of funding solution services that the more traditional financial service model needs. What customers need.
It's using our past experience and capabilities in a completely new market and supporting a new customer base that have the same challenges but want to grow their businesses in a different way. To be in this industry, this creative economy - that is the next big thing.
So, I think that's what inspired us to do it."
DO YOU THINK CONTENT CREATORS COULD CHANGE THE WORLD? IF SO, HOW?
"The honest answer is, yes.
This is how the new generation interact and communicate with each other. These content creators are the brands of the future. If Mr. Beast brings out his own brand of flavoured drink, the kids will go crazy for that because they are the brand they associate with. They are the new 'Apple' of the future. I think they will shape the kind of customer interaction as we go forward.
It's going to happen. It's inevitable.
It's happening now and I think it'll continue to do that."
HOW DO YOU THINK VIEWTURE COULD CHANGE THE CREATIVE LANDSCAPE?
"It's the creators, the 'brand ambassadors', that are creating businesses and shaping that new kind of customer experience going forward. We're helping build, support, and generate these businesses. Because that's what they are. A creator has a great business.
We've started off in YouTube looking at royalty income and providing a financial solution to that. I think our business will evolve across lots of verticals within the creative economy; whether it be analytics or funding solutions. I think it'll end up being a more rounded package.
So it's a question of: how do we support a creator from start to finish?
At the start of their journey, how do we help them build their business.? At the end of the journey, how do we help with financial planning and wealth management? How can we make sure that they have a great portfolio?
If we can help support them with that process, that would be pretty cool."
WHAT DO YOU LOVE MOST ABOUT THE YOUTUBE INDUSTRY?
"I think it's clever, right? Google owns YouTube and Google is a smart business.
If you want to create your own content, they give you the platform to be able to do that. You create an account, you plug in and once you get to 1000 subscribers you can monetize your channel.
Anyone can do that. Brilliant.
The algorithm is so sophisticated and no one understands it! Everyone has an opinion about how it works, but no one understands it (if we are completely honest). Yet, the algorithm is amazing!
There's people pumping millions in advertising spend through the platform and you ,who creates content, can gain access to that. Amazing!
What other economy can you get that access to build your own business from a camera and computer in your room? 10 years ago this doesn't exist. Access to freedom, to build your own business.
Insane."
WHAT HAS BEEN YOUR FAVOURITE MOMENT WORKING AT THE COMPANY SO FAR?
"What makes me happy is the team doing well and feeling like they have achieved something. That can be anything.
That can be Hope getting off a call and saying that went really well or it could be the data scientist saying 'we've been running the numbers and this factor is predictive'.
I can see what that means to them. That makes me happy.
If the staff are doing good work, they feel rewarded and motivated to do it and something good happens. That's kind of inspiring to me. You know, I want them to do well and do good things.
I think it's the little things, right? It's not the big wins of signing a contract.
The biggest satisfaction are always those small moments when we have little wins. When the staff feel like they have achieved something.
I think that's great."
WHAT ARE YOUR ASPIRATIONS FOR VIEWTURE IN THE FUTURE?
"We are, what? Twelve, Thirteen months into this?
We've built an amazing infrastructure and our IT is insanely good. Our modelling and processes are improving all the time.
We spend a lot of time figuring out how we can do better.
Next year is the year to innovate for me. To making sure we satisfy and inspire creators."